What would you do if you had
a better
Quality of Life

and a

Plan of Action

?

Do You Have a Moment?
Let Me Give It To You Straight.
What if you could dramatically reduce your symptoms from Parkinson's and increase your quality of living?
What would you do if you had a plan of action to create a better Quality of Life?
What if you could change, "life expectancy" into "What I expect out of living!"?
I have great news: I've created an innovative program for the people who want to perform and feel better, but just didn't believe it was possible without a plan of action.
Imagine a life not ruled by your symptoms. What would you do?
Are you like so many of our other success stories before they started the Parkinson's Solution?
Feeling trapped in your body?
Unable to keep up with your schedule?
Feeling terrible every day?
You can chose to start living differently, you don't have to feel like you're missing out on life anymore.
The Parkinson's Solution is a complete system specifically designed to increase Dopamine levels that are known to be deficient with the diagnosis of Parkinson's Disease.
We will focus on your personal performance, energy and vitality by increasing dopamine levels, naturally. This is a step-by-step course that we do together.
I'm here for you and I want you to win at this. Sometimes changing your daily routines can be difficult… but, if you allow me to help you, I know that we can do this together.
So, what really is Parkinson's…
Parkinson's is neurodegenerative disease that requires dopamine to function naturally.
The Parkinson's Solution is a process, a protocol that we teach you. We teach you how to naturally increase your dopamine to your brain in 3 separate and distinct ways.
The foods you eat, the supplements you take and your daily activities.
You may think that sounds too simple. It's simple but it's not always easy and this is why we recommend hiring us to help you.
I have spent thousand of hours researching the exact protocols that are backed by scientific literature that have been proven to increase dopamine naturally to your brain.
Learn the framework of the 5 Step Process I use for my Patients to Increase their Dopamine Levels, Naturally.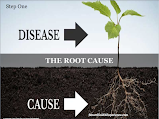 #1 LOOK TO THE ROOT CAUSE:
We must always look to the root cause of disease. That is especially true when increasing your dopamine levels.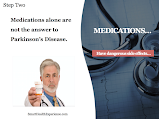 #2 MORE THAN MEDICATIONS:
There are dangerous side effects of the medications that are known to worsen your symptoms on average in 3-5 years and your symptoms become worse, much worse.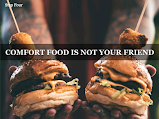 #3 COMFORT FOOD IS NOT YOUR FRIEND:
Food is medicine. Our food today is not the same as it was 30, 40 even 50 years ago.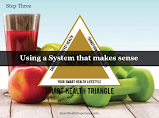 #4 USE A SYSTEM THAT MAKES SENSE:
A system designed specifically for increasing your dopamine levels.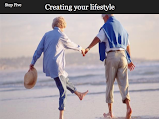 #5 CREATING YOUR LIFESTYLE:
We will create a lifestyle routine for you to participate in fun activities.
THESE STEPS HAVE THE POWER TO TRANSFORM LIVES:
10,000,000 million people worldwide suffer from Parkinson's Disease
60,000 new Parkinson's Disease Diagnosis every year.
Our "HealthCare System" isn't working… more drugs is not the answer!
The problem; "What Today's Doctors Aren't Telling you" about Parkinson's Disease.
I've spent my life studying health, helping patients and creating healthy lifestyles!
Doctor Supervised Program, by Dr. Koehler!
Here's what you will get when you enroll
Kickoff Video with Dr. Craig Koehler:
Learn how to prepare for and get the most from this program, so you will have the best success!
Step by Step Guidance:
Receive daily goal emails for encouragement and key information — all broken down into tiny, bite-size pieces to help you thrive during the program.
Helpful Q&A Videos + Database:
Submit your questions for me, and discover how to make the most of resetting your body, from the inside out.
Recipes + Shopping List:
Delicious recipes that are stress-free and fun to make, as well as pre-written shopping lists.
Supplement Guide:
Learn which supplements and protein powders will support your body during the Reset + get an exclusive  discount!
Online Access:
Personal interactive portal membership, with resources and video tutorials that walk you through exactly how to excel in this program.
Private Facebook Support Group:
Enjoy chatting with our resident nutritionist, team health coach, and fellow other members, for extra accountability and support!
I have spent thousand of hours researching the exact protocols that are backed by scientific literature that have been proven to increase dopamine naturally to your brain.
We understand you've been diagnosed with Parkinson's… How you treat it makes the difference for your future quality of life.
The Parkinson's Solution Consultation will be the most important 45 minutes you have spent with any Doctor. You will understand the Cause of Parkinson's, the Dangerous Side Effects of the Medications and how this can all be fixed and turned around by the Parkinson's Solution Consultation.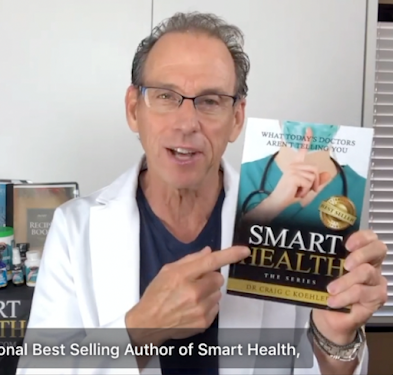 I've been asked many times over the years why I became a Doctor… This is how it happened!
I've found most patients never know about the causes of Parkinson's… Watch this video to learn before your Consultation!
Most patients are never told the truth about dangerous side effects of medications they are prescribed, watch this video to find out more!
Listen to what others have to say about working with Dr Koehler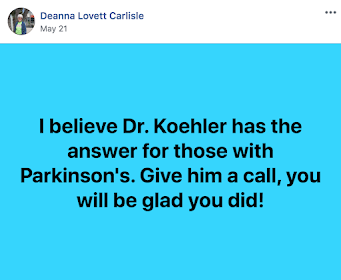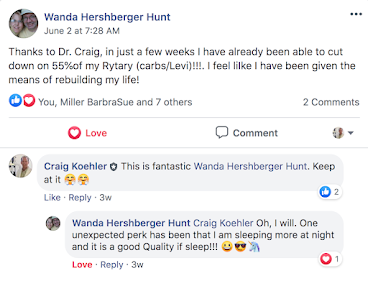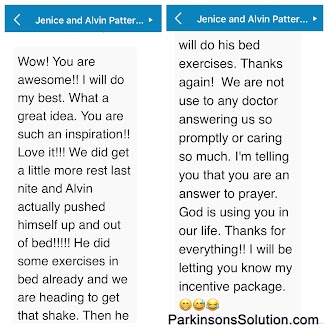 We love getting results with our patients…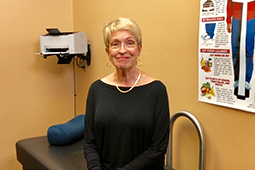 Made a big difference in my life!
I admit, I was stuck and a skeptic. My friend referred me, this was really effective and taught me how to eat healthy, make lifestyle changes and I was surprised at how well I did. I feel great and I have lot's of energy that I didn't have before.
-Helene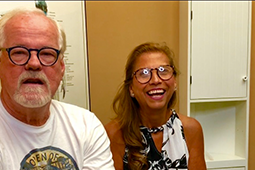 My self-confidence is way up!
For us, this has become an entire lifestyle change. Now, we look at food in a whole different way. I feel great, I feel healthy and I feel terrific. Thank you Dr. Koehler!
-Lolly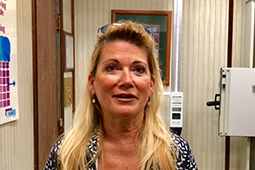 There is nothing like this!
Hi, I'm KaySandra. I have really struggled with this… There is a commitment you'll have to make to yourself, but there is nothing like this, it's awesome and it is absolutely 100% worth it!
-KaySandra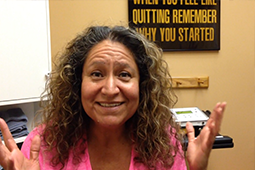 Finally, this is under control!
This program has helped me dramatically. People at work, friends and family have really noticed and given me major kudos. I'm very happy with Dr Koehler's work and I recommend everybody at least give it a try and find out if it will work for you as well as it has worked for me!
-Cynthia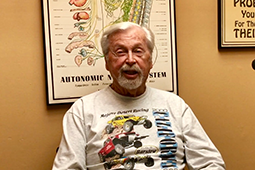 Work at it, you can win at it!
Within 5 weeks I notice significant improvement. I'm very happy with myself. Dr Koehler explained that if you work at it, you can win at it. You'll want to change your lifestyle, now, I go to the gym, I eat correctly and I'm very happy with the success I've had with Dr. Koehler.
-Tom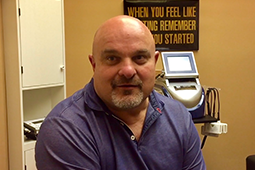 Best thing I've done!
It gets easier as time goes on, I'm feeling good and finding myself doing things athletically that I used to do 15 years ago. I would encourage anyone to do this program. This has been the best thing I have done for myself since getting married and having kids!
-Jeff